Gender 101 & the Trans Experience
Register

Non-member - $50
Member - $25
Institutional Member - $50
Premier Member - $20
This session will break down the foundational terminology relating to gender and sexuality in order to understand the complexity of the trans experience. In the latter 45 minutes of this 90-minute session, you will hear firsthand the lived experiences of trans and nonbinary individuals and how their identity plays a role in their collegiate experiences.

Learning Objectives:

Attendees will be able to understand foundational terminology related to gender and sexuality, preparing them for full engagement in future sessions.
Attendees will be able to understand the complexities of trans experiences.
Attendees will gain insights into the experiences of trans individuals in the field of higher education, and specifically campus recreation.
Competency Areas:
Personal and Professional Qualities
CEUs:
1.0 NIRSA CEUs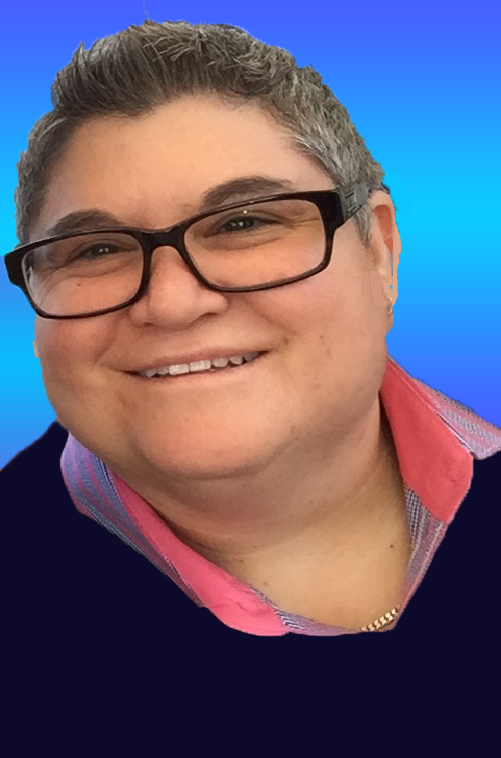 Wendy Motch-Ellis
Director, Campus Recreation
University of North Carolina Asheville
Wendy B. Motch-Ellis has over 25 years of experience working in collegiate and community recreation, as well as experience with campus activities and residential life within higher education. Wendy is currently the Director of Campus Recreation at the University of North Carolina Asheville and she is an active member of NIRSA, the professional association for leaders in collegiate recreation. She serves on the 2021-2022 NIRSA Assembly and spent several years as Co-Chair for NIRSA's Commission on Equity, Diversity & Inclusion, where she helped co-author NIRSA's Statement on Equity, Diversity, and Inclusion, NIRSA's National Collegiate Championship Series Transgender Inclusion Guidelines, and served as editor and resource author for NIRSA's publication Equity, Diversity, and Inclusion: A Resource Guide for Leaders in Colelgiate Recreation. Wendy spent multiple years participating in the Nike LGBT Sports Coalition, brought in national leading experts on LGBT inclusion in sport as presenters and advisors to NIRSA, served as a consultant on the development of the Campus Pride Sports Index, and she has been instrumental in changing the narrative around LGBT inclusion within collegiate recreation.
She has been a facilitator, trainer, and instructor on diversity and inclusion topics related to LGBT inclusion in sports and recreation, adaptive and inclusive recreation, the power of sport to create social change, critical conversation on equity and anti-racism work, salient identities and increased awareness of lived experiences, and ally development. Wendy has also led training and taught undergraduate and graduate level courses on diversity, risk education, legal issues in kinesiology related professions,Title IX, and minors on campus. She has presented educational sessions at NIRSA's annual conference, NIRSA's Club Sports Symposium, Emerging Recreational Sports Leadership conference; has authored numerous articles and been a guest presenter or panelist for several professional associations. She also served as a past chair of NIRSA's Government Relations committee and representative to CHEMA's policy group tracking federal policies and laws impacting higher education.
Wendy competed in varsity swimming as an undergraduate student at Austin College and played Sr. Women's 15s Club Rugby post-college for 15 years. She served as tournament director when USA Rugby hosted the first international women's sevens tournament in the United States at UCLA and served as team manager from 2007-2008 for the USA Eagles women's sevens national team. She holds a bachelor's degree (B.A) in Kinesiology and Psychology from Austin College and a master's degree (M.S.) in College Student Personnel Administration from Western Illinois University and has completed her coursework and is ABD in pursuit of her Ed.D. at UCLA.
In her downtime, Wendy enjoys hiking adventures with her dogs, fishing with her wife, pickleball, music, gaming, and a little Texas Hold 'Em.
$i++ ?>
Lauren Brown
Coordinator of Operations & Fitness
Red Rocks Community College
$i++ ?>
Allie Bogard
Coordinator of Intramural & Club Sports
Montana State University
$i++ ?>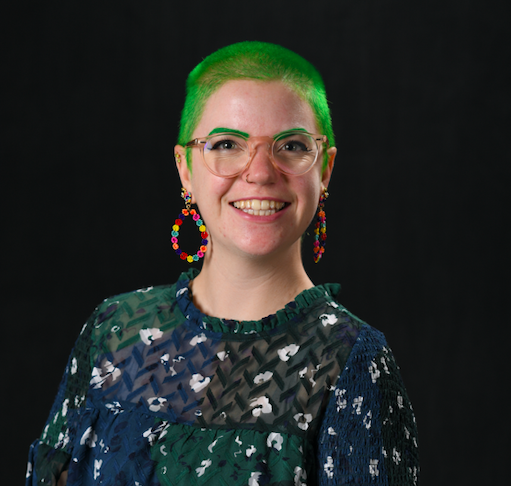 Amber Mateer
Associate Director of Campus Recreation
Plymouth State University
Amber Mateer currently serves as the Associate Director of Campus Recreation at Plymouth State University in Plymouth, New Hampshire. Their start in collegiate recreation began at UC Santa Cruz, Amber's undergraduate institution. While pursuing Sociology and Art degrees, Amber worked for the Athletics and Recreation department for all four years, among a host of other student life focused offices. After landing a Graduate Assistantship at University of the Pacific in Stockton, California Amber continued to fall in love with the field of collegiate recreation. Although the COVID-19 pandemic made the two years of graduate work very different than expected, collaborating virtually with colleagues both at University of the Pacific and within the NIRSA Assembly became second nature. Amber is currently finishing up their master's thesis which specifically looks at the impact virtual learning has had on the identity formation and process of queer & trans college students.
$i++ ?>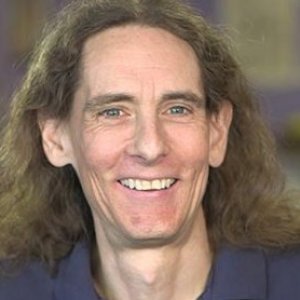 Dr. Genny Beemyn
Director, the Stonewall Center; Coordinator,  Campus Pride's Trans Policy Clearinghouse
University of Massachusetts, Amherst
Genny Beemyn, Ph.D., is the director of the UMass Amherst Stonewall Center and the coordinator of Campus Pride's Trans Policy Clearinghouse. They have published and spoken extensively on the experiences and needs of trans college students, including writing some of the first articles on the topic in the 2000s. Among the books Genny has written are The Lives of Transgender People (2011); A Queer Capital: A History of Gay Life in Washington, D.C. (2014); and the anthology Trans People in Higher Education (2019). With Abbie Goldberg, they edited The SAGE Encyclopedia of Trans Studies (2021). They are currently writing Campus Queer: Addressing the Needs of LGBTQ+ College Students with Mickey Eliason for Johns Hopkins University Press. Genny is also an editorial board member of the Journal of LGBT Youth, the Journal of Bisexuality, the Journal of Lesbian Studies, and the Journal of Homosexuality. They have a Ph.D. in African American Studies and master's degrees in African American Studies, American Studies, and Higher Education Administration. More about Genny can be found on their website: www.gennyb.com.
$i++ ?>
Key:

Complete

Next
Failed

Available

Locked
Gender 101 & the Trans Experience Live Webinar
09/23/2021 at 11:00 AM (PDT) | 90 minutes
09/23/2021 at 11:00 AM (PDT) | 90 minutes